Robin Makin
Robin Makin was born and educated in Liverpool.
He is a Solicitor-Advocate (All Higher Courts) and he has undertaken pioneering work.  He has prepared and presented ground-breaking cases to the European Court of Human Rights resulting in the Government having to change the law. The Data Protection Act and the Regulation of Investigatory Powers Act were, in part, introduced to comply with the successful judgments he obtained.
Robin has acted in many high profile cases (including the James Bulger murder) and he is used to helping those in the media spotlight.
He acts for professionals including solicitors who have their own disputes and acts for those with claims against solicitors who have let them down.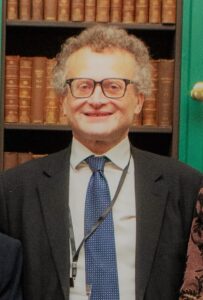 Robin deals with a range of disputes and deals with court proceedings, group litigation, mediation and arbitration. He has a particular interest in data protection and human rights.
He works for businesses and individuals including and providing advice on commercial matters, property, wills and trusts.
An opponent said of Robin:
"You were extremely professional, responded promptly, had a good understanding of the issues and you negotiated well. Far too many people fail to compliment good service when they receive it; and whenever I come across someone acting for the other side who does a good job I compliment them, and pencil them in for the next time I'm in a similar situation, and then I can ask them to represent me. Over the years that is how I have accumulated good advisors; who are commercial, practical and able to resolve things quickly and profitably.
Hopefully our paths will cross in the future, and you will be acting for me."
Gill Scales
Gill Scales became  a salaried partner in E. Rex Makin & Co in 2005.
She is a salaried partner in LLS Limited.
Originally from Liverpool, Gill studied at the University of Sheffield and later Chester College of Law and qualified with a specialism in family law with a Liverpool City Centre law firm in 1996.
Gill initially specialised in all areas of family law including divorce, finances and children matters. She is a former member of the Law Society's Family Law Panel and practiced in all family matters generally for the first years after her qualification. She became a member of the Law Society Children Panel  in 2002 and remained on the panel for over 15 years.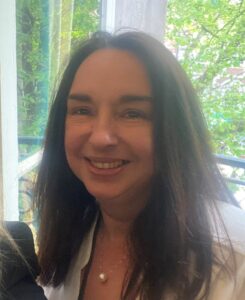 Gill has headed up the Family Law Department in E. Rex Makin & Co and now LLS Ltd since 2005 and has continued to deal with all aspects of family law including children, divorce, domestic violence and most particularly financial remedy proceedings. For the last 7 years Gill has dealt exclusively with privately funded children, divorce and financial remedy work in which she specialises.
Gill negotiates financial settlements where possible and appropriate and litigates when necessary to achieve the best outcomes for her clients.
Gill is a former director and now a friend of Centre 56 an organisation which provides information and support for women, children and families who are or have been at risk of suffering from domestic abuse.
Originally from Liverpool, Gill has lived in Yorkshire and Hertfordshire but has settled in the North West.
In her free time she enjoys cooking, walking and gardening and values the time she can spend with her family both at home and abroad.
Gill can be contacted  here.
Paul Currie
Paul is the head of our personal injury department. He has lived on the Wirral virtually all his life and worked in Liverpool for 15 years. In addition to management work, he acts for clients who have suffered serious or catastrophic injuries, understanding the complex and sensitive issues surrounding such difficult times in people's lives. Paul is experienced at arranging rehabilitation where appropriate with the aim of improving the quality of life of those suffering serious injuries following accidents.
Paul acts for clients who have suffered illnesses or diseases as a result of their work. Paul has extensive experience in bringing claims for compensation for victims suffering from asbestos related illness including asbestosis and mesothelioma of the utmost severity.  Paul is dedicated to dealing with asbestos claims in a swift, thorough and compassionate manner to achieve the best possible outcome for his clients.
Paul also deals with claims for clients who have suffered from other industrial diseases including respiratory conditions, vibration white finger, noise induced hearing loss, dermatitis and repetitive strain injuries.
Outside of work Paul enjoys badminton, reading, hiking and attending concerts. Occasionally, when time permits, he will try to enjoy going to a Tranmere Rovers match!
Pamela Williams
Pamela is a specialist Clinical Negligence Lawyer. She studied at Aberystwyth University and Chester College of Law and qualified with a Liverpool law firm in 1996.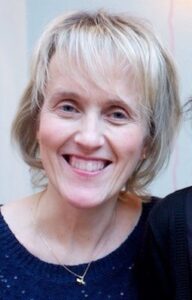 Pamela has specialised in Clinical Negligence for over 25 years. She has extensive experience in all aspects of clinical negligence and has settled a number of complex medical negligence cases with damages exceeding £5 million compensation.
Pamela was a member of the Law Society Clinical Negligence Panel for over ten years and a member of the Mental Hearth Tribunal Panel. She has a particular interest in obstetric and birth injury cases. She represents clients throughout the UK.
Pamela uses her considerable experience and empathy to achieve the very best settlements for clients. In her free time she enjoys gardening, swimming and walking.
Colin Wooldridge
Colin is an experienced Solicitor who deals with a range of Private Client matters including Property,  Wills, Power of Attorney and Probate and intestacy.   Colin has built up a wide range of expertise in this area since graduating from Manchester Metropolitan University and BPP Law School in 2008.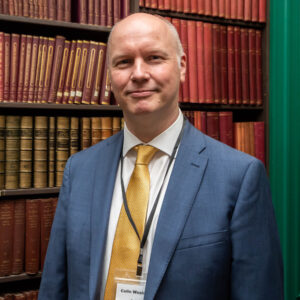 Colin has a wealth of experience and works for a range of clients, from first-time buyers through to experienced buy to let landlords. Colin deals with most aspects of commercial property work including lease work.
Colin is a professional lawyer yet brings a diligent and friendly approach that makes his clients feel at ease knowing they are dealing with a safe pair of hands.  Originally from West Sussex, Colin has lived and worked in the Northwest for over 20 years. Outside of work Colin enjoys tennis, playing guitar with a local group and spending time with his family.